Top Engagement Ring Trends in 2018
Top Engagement Ring Trends in 2018
Posted on Wednesday, January 24th, 2018 at 12:33 pm by Shannon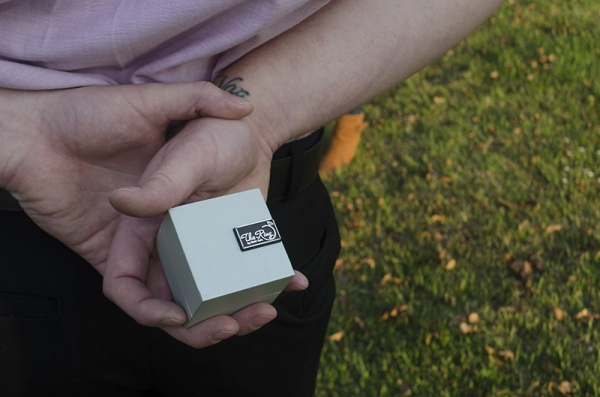 If you're ringing in 2018 with the hopes of the question being popped, it's time to start thinking about engagement rings. And, just like clothing and shoe trends, jewelry offers its own fun and unique takes on traditional ring styles. Get ahead of the hottest trends with The Ring Austin. Read more about what is predicted for engagement rings this year.
1. Rose Gold
Recently, we have seen rose gold make a strong name for itself among classic silver and gold. This isn't a phase that will fade fast, and there's good reason for that: Rose gold is not only a beautiful hue, but also the perfect color to truly set off your diamond.
If you're looking for a stunning rose gold engagement ring, meet Emma.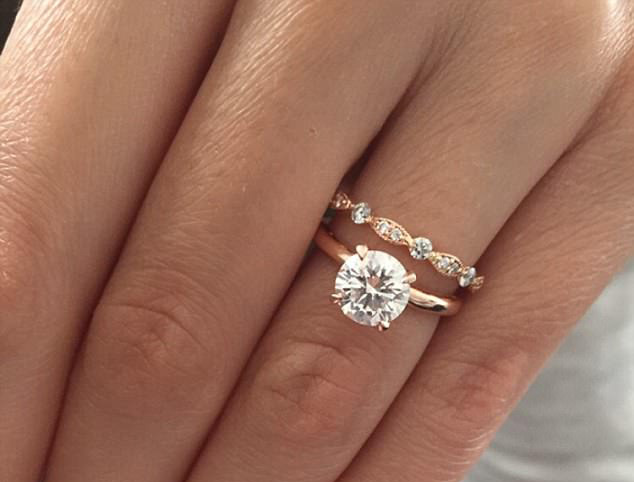 2. Ornate Halo
Every bride-to-be wants her ring to be a true reflection of her style. Now, thanks to ornate diamond halos in a variety of colors and shapes, there's a new way to design a ring that is uniquely her. Halo rings are chic in both monochromatic and mixed-metal or color options.
If you're looking for a stunning ornate halo engagement ring, meet Amelia.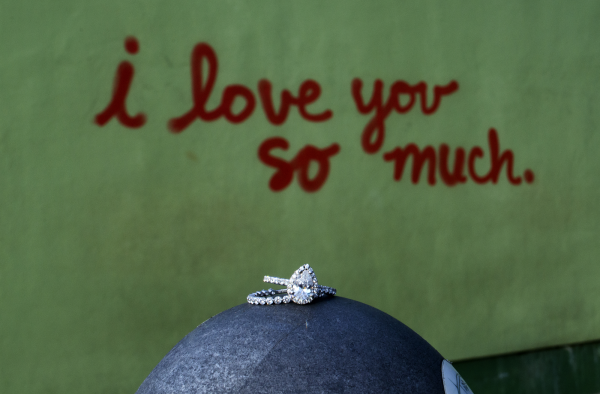 3. Vintage Inspired
Cutting diamonds into an emerald shape dates to 13-14th century when diamonds were beginning to make their way to popular culture. Old Hollywood glamour has been making a comeback in the fashion world and proving that these styles are timeless – especially Art Deco styles. It's no surprise that rings that pay homage to a bygone era and one of the biggest trends for 2018.
If you're looking for a vintage inspired engagement ring, meet Scarlett.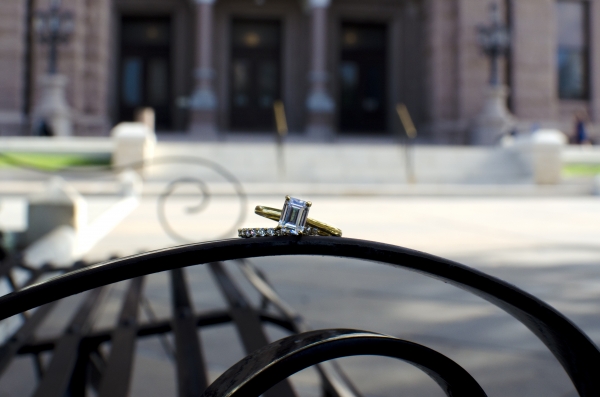 4. Delicate Details
Lifestyles have changed, and many feel thrive on a more minimalist look, especially when it comes to their wedding band. The simple and elegant look of a diamond solitaire accented with a delicately detailed wedding band is expected to be a growing trend this year.
If you are looking for a solitaire engagement ring and detailed wedding band, meet Harper.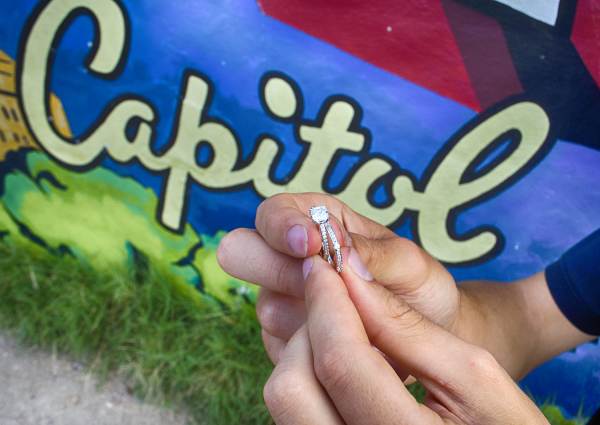 5. Colorful Designs
Who said the diamond in your engagement ring must be white? Adding a pop of color using gemstones as the center stone or accented stones can add more significance to your ring and truly make it your own! Interested in customizing your engagement ring? At The Ring Austin, we have state of the art design tools that you can use to create the engagement ring of your dreams! Visit us in-store today and see it for yourself or start designing your engagement ring online now!