Meet Scarlett
Meet Scarlett
Posted on Thursday, August 10th, 2017 at 2:43 pm by Shannon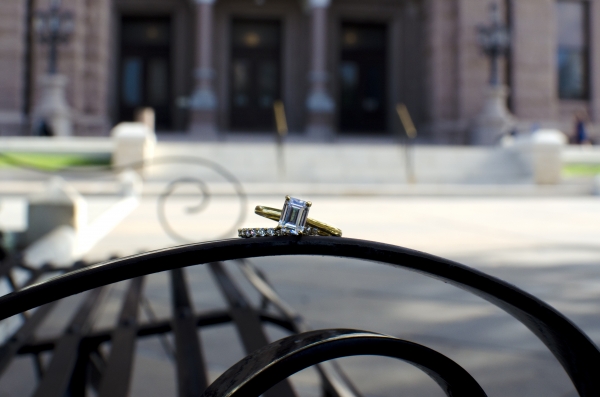 Rings find their perfect match in our collection of timeless engagement ring and wedding ring sets. This is Scarlett.
Polished and glamorous, Scarlett's class in unparalleled. She is a classic charmer with a flair for the dramatic and intrigue. Everyone who meets Scarlett is enchanted by her grace and poise. She is just at home in a room of VIP's as she is with her closest friends and family.
The delicate details on Scarlett's band perfectly frame this four prong, emerald-cut diamond. She pairs perfectly with a pavé diamond wedding band. Come meet Scarlett at The Ring Austin today!