Posted on Monday, August 7th, 2017 at 1:24 pm by Shannon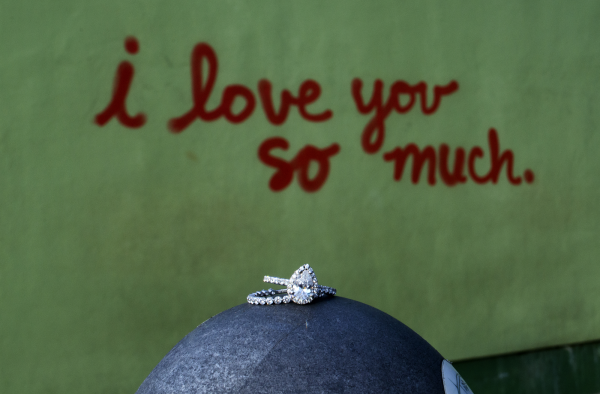 Rings find their perfect match in our collection of timeless engagement ring and wedding ring sets. This is Amelia.
Amelia is a romantic. She's a bold dreamer who isn't afraid to express her thoughts and feelings. She loves deeply and without hesitation. Amelia loves grand gestures as much as she loves an adventure, and isn't afraid to dream big or share her achievements and happiness with those she loves.
This engagement ring is set with a pear cut diamond. The pavé diamond band gives this engagement ring a subtle romantic feel. She matches perfectly with a pavé diamond wedding band, available in a variety of finishes. Come meet Amelia yourself at The Ring Austin!