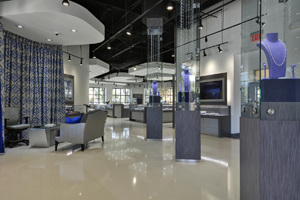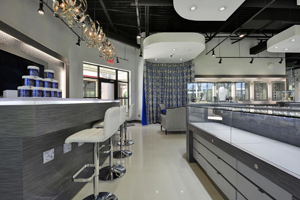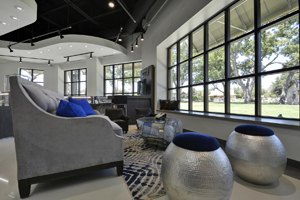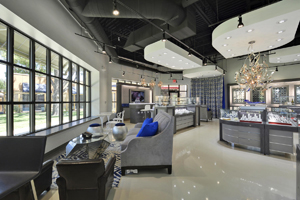 The Ring Austin is sort of like a jewelry store…just better. It's more relaxed and fun. More real, open and honest. And those aren't just fancy words. Our jewelry cases are unlocked and open. We have an entire wall of diamonds right out in our showroom. And our ring prices are clearly and proudly displayed.
So in very real, meaningful ways, The Ring is a more open, honest, real and - most importantly – enjoyable way to buy an engagement ring or piece of jewelry.
The open cases mean you don't have ask anyone's permission to browse and try on our engagement rings. The wall of diamonds lets you compare sizes, styles, qualities and prices in a way shopping one or two diamonds at a time simply can't. The ring prices are clearly marked so you'll feel comfortable browsing rings you know you can afford. No one here is ever going to tell you what to like or what you need to spend. We'll leave that to the expert on you…you.
The Ring Austin is a local company, and the first to bring this better way of buying an engagement ring to our town. Because doing jewelry the old-fashioned way – with the waiting and guessing and salespeople and the overpaying – is just stupid. So we built a better way.