What is the Best Metal for a Men's Weddi...
What is the Best Metal for a Men's Wedding Band?
Posted on Thursday, February 16th, 2017 at 8:34 am by Shannon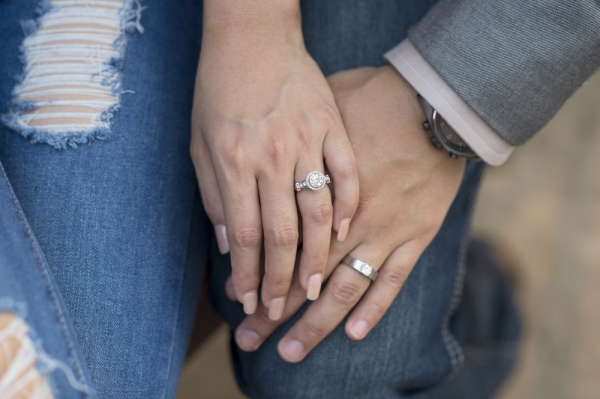 When purchasing men's wedding bands it is important that you take the metal the ring is made of into account. Certain metals contain properties which make them ideal for men in certain careers while others offer a more traditional look. Not sure where to being? Take a look at our guide to men's wedding band metal types and find the one that's best for you!
Titanium
Titanium is an increasingly popular choice for wedding jewelry. Although it has a lower resistance to scratching, its light weight and strength make it comfortable and very easy to wear. It's also nickel free, making it hypoallergenic and tarnish resistant. Titanium is also the metal of choice for the aerospace and sporting industries.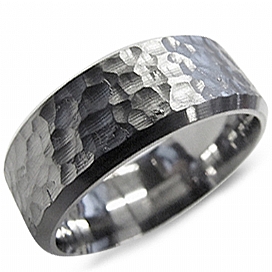 Ceramic
Ceramic is a modern alternative to the traditional, gold wedding band and is among the hardest materials known to man. Only a few things in the world, including diamonds, can scratch this beautiful piece of jewelry - thus enabling an exquisite and permanently polished piece. Known for its glossy appearance that does not fade over time, Ceramic is comparable to Tungsten Carbide in its ability to resist showing signs of wear. Like tungsten, ceramic is not sizable and may break if struck with high impact against a hard surface.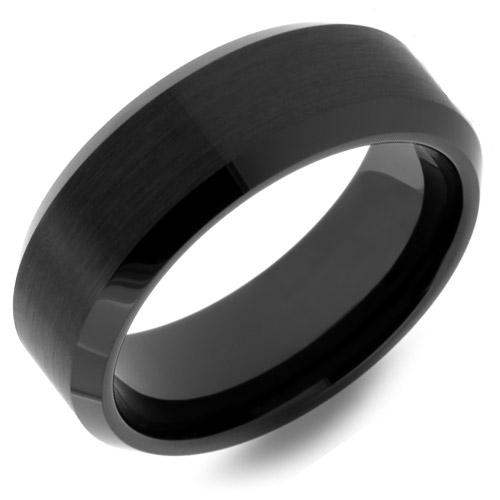 Cobalt
These rings are not plated—they are made up entirely of a beautiful, bright white color that will last forever. The metal is as white as platinum, hypoallergenic, unbreakable, and scratch resistant. The bands are heavier than titanium but slightly lighter than tungsten and rounded on the inside making them comfortable to wear.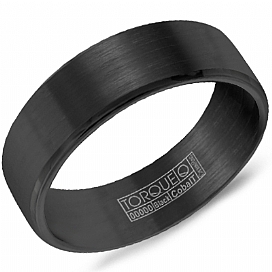 Tungsten
Tungsten is a uniquely forged metal, also used in men's watches, making it perfect for someone with an active lifestyle. Tungsten is ten times harder than 18kt gold and has a substantial, luxurious weight similar to platinum. Tungsten is a patented formula consisting of nearly 85% Tungsten Carbide, is strong, hypoallergenic, tarnish resistant and will remain polished forever.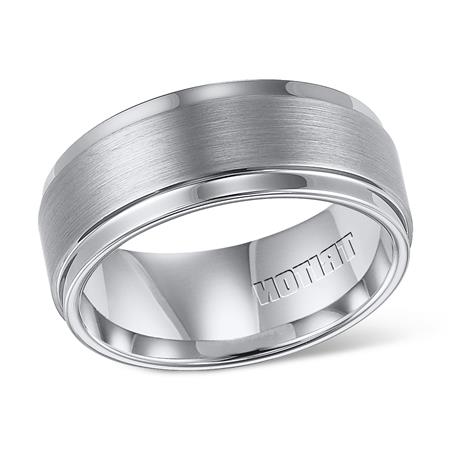 Serinium
This new, patented, high-tech, eco-friendly and socially responsible contemporary metal is bright silver-white, ultra hard, resistant to wear and scratches, non-toxic, hypoallergenic, and non-oxidizing, which means that it won't change color even if repeatedly exposed to soaps or detergents.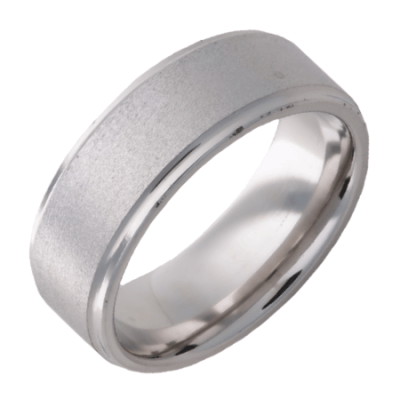 Gold
Gold is one of the most popular choices for men's wedding bands. Whether in yellow, white or rose color, gold has been the standard for a long time.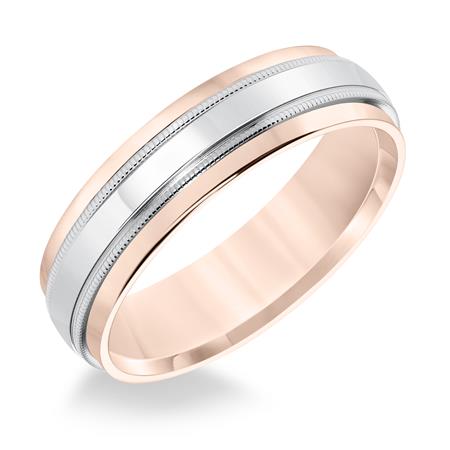 The easiest way to find the best metal type for men's wedding bands may be to stop by The Ring Austin and try on a few different bands to see which one works best for you! We have the largest selection of men's wedding bands in central Texas so we are sure to have one that fits your needs. Find us at 110 E. Anderson Ave in Round Rock or click here to browse our full selection online!