Ways to personalize your engagement ring o...
Ways to personalize your engagement ring or wedding band
Posted on Friday, October 7th, 2016 at 9:35 am by Shannon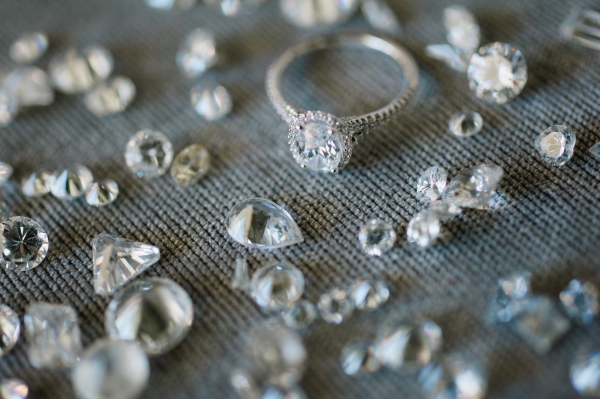 Don't settle for something your fiancé likes – create a ring that your fiancé will fall in love with.
If you have already started shopping for engagement rings or a wedding band you probably already know two things: one, there are thousands of options to choose from and two, rings are expensive. If you are like most people you want to find a ring that is representative of your love and relationship (after all, you will wear the ring forever!) without spending a fortune.
Many people assume that personalizing or creating your own engagement ring is very expensive. Wrong! At The Ring Austin, our state of the art jewelry design software allows you to build the perfect engagement ring and can actually save you money in the long run. The ring you create will be as unique as your love story and will have never been worn by anyone else. Instead of driving all around town to find the perfect engagement ring or wedding band simply stop by The Ring Austin and create your own.
Here are just a few ways you can personalize your engagement ring or wedding band using our state of the art technology.
1. Choose A Colored Gemstone
One of the most popular ways to ensure your engagement rings stands out from the crowd is to select a colored gemstone instead of a diamond. Aside from the unconventional look, adding a colored gemstone can add extra meaning to this already sentimental piece. Choosing a birthstone, favorite color, or incorporating heirlooms are just a few of the many ways to personalize your engagement ring or wedding band.
2. Add A Twist To The Band
The beauty of any engagement ring lies in the details! Most people focus on choosing a center diamond or gemstone and overlook personalizing the band itself. There are many options for engagement ring bands but the most popular are split-shank, twisted shank and asymmetrical-shank.
A split shank means the ring band splits or parts as it reaches the center setting. Choosing a split shank band can often make any engagement ring appear larger or more ornate. Vintage style engagement rings often have split-shank bands. Twisted shank bands are similar to split shank bands, but often appear to have a twisted rope-like appearance. Asymmetrical shanks are a new trend for engagement rings and feature curving, eye-catching band designs.
3. Add A Personalized Message
Adding an engraved message to an engagement ring is one of the oldest traditions for personalizing an engagement ring – it has been done since the Medieval times!
The hardest part for most people when deciding to add an engraved message to an engagement ring or wedding band is narrowing down the sentiment in just a few short words or even just letters! However, with the technology we have available, we can add more than just letters to any ring – we can engrave an image, handwriting and much more.
Whether you have already started shopping or have just decided to pop the question, visit us at The Ring Austin for the largest selection of engagement rings and wedding bands or the ability to create your own one of a kind piece!