Tips On Paring Engagement Rings With Weddi...
Tips On Paring Engagement Rings With Wedding Bands
Posted on Monday, March 20th, 2017 at 4:10 pm by Shannon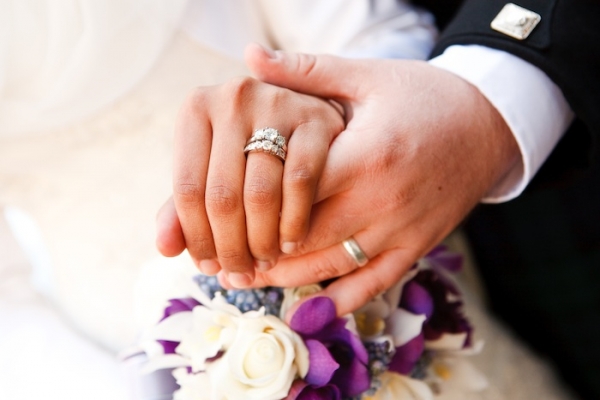 So you've got the perfect engagement ring, now it's time to pick out the perfect wedding band to go along with it! Before you say "I do", check out our tips on pairing your engagement ring with your wedding band.
The first step in selecting a wedding band is determining how your wedding band will sit next to your engagement ring based on the ring shape and style. Here are a few ways based on the style and setting of your engagement ring:
Straight and Flush Wedding Bands
Many classic engagement ring styles are already designed to sit flush with a straight band due to an elevated diamond center. This allows the wedding band to sit close and flush with the engagement ring because the center gemstone or diamond will sit directly above the band.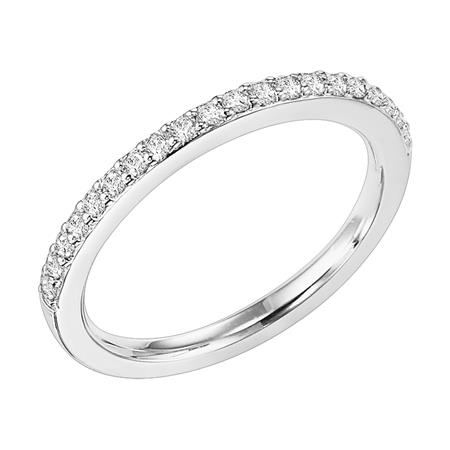 Contoured or Curved Wedding Bands
A contoured wedding band is designed to match the curvature of your engagement ring. Most frequently, that means a contoured band is shaped at the front to follow the contours of your engagement ring, and then straight in the back.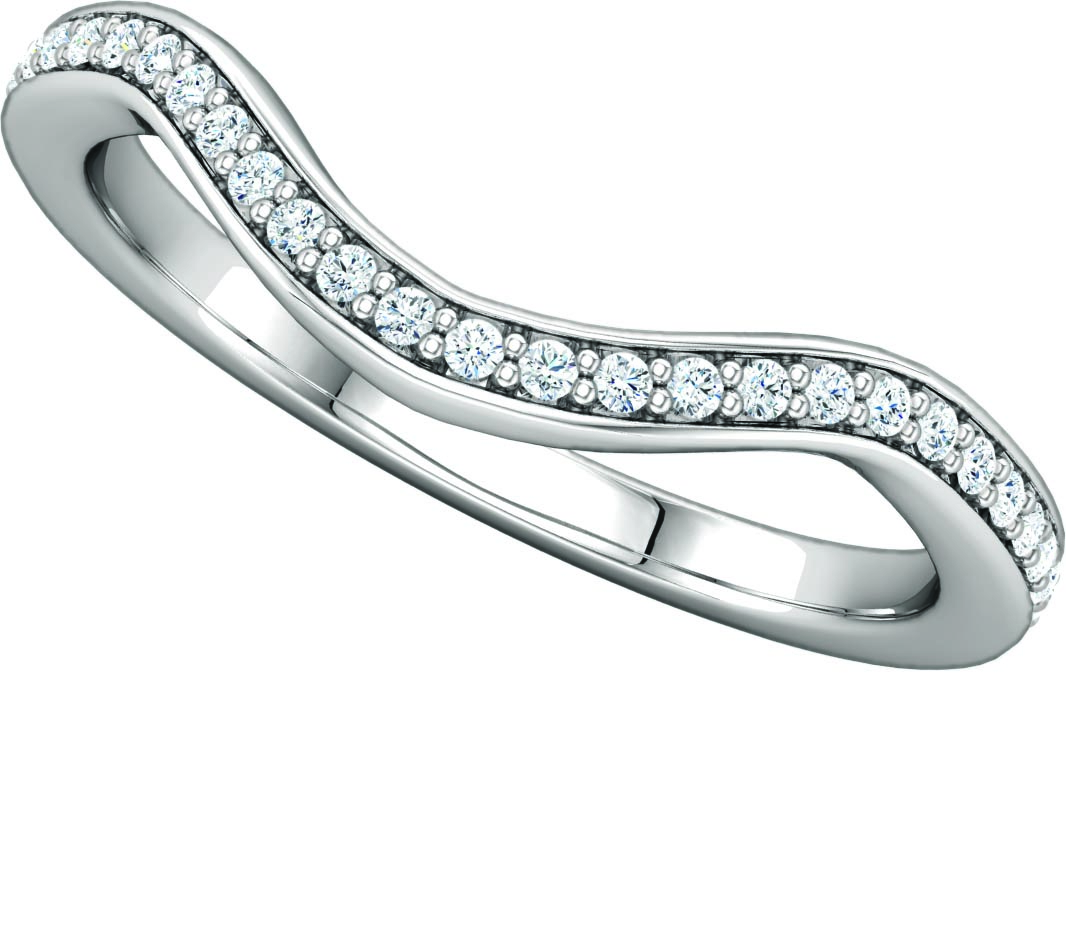 Notched Wedding Bands
Unlike a contoured wedding band, a notched wedding band is completely straight. Instead of bending around an engagement ring, the wedding band features a notch that allows the two rings to fit together like puzzle pieces.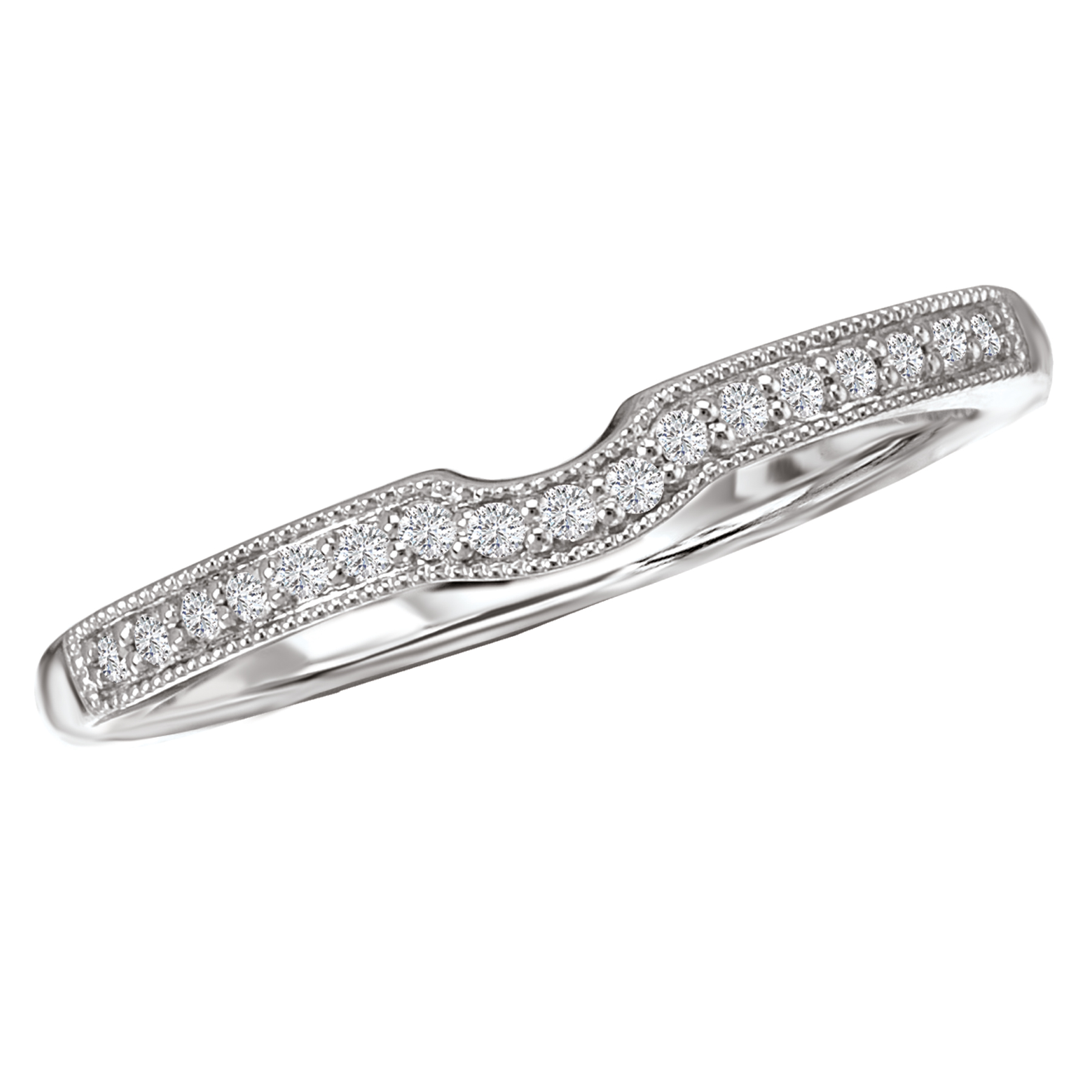 Custom Designed Wedding Band
Designing a wedding ring that sits perfectly flush with your engagement ring can have gorgeous results and can make your special day even more memorable. At The Ring Austin, we use the latest, state-of-the-art jewelry design software and can help you customize or create your wedding band.
Wear It Your Way
While the stacked, flush-fitting engagement ring and wedding band have become something of a modern tradition, don't forget that we are making our own traditions all the time! If a straight wedding ring does not sit flush with your engagement ring, yet you aren't drawn to a contoured or notched band either, consider wearing your two rings on separate hands. Alternatively, stack the rings on the same ring finger, but wear them with a gap. Either of these approaches recognizes that each of your rings has its own distinct personality, and deserves individual attention.
About The Ring Austin
The Ring Austin is sort of like a jewelry store…just better. It's more relaxed and fun. More real, open and honest. And those aren't just fancy words. Our jewelry cases are unlocked and open. We have an entire wall of diamonds right out in our showroom. And our ring prices are clearly and proudly displayed.
We are proud to carry the largest selection of wedding bands in central Texas. Visit us today to view our selection of classic, modern and alternative metal wedding bands for both men and women or work with one of our trained professionals to design a wedding band that is unique as your own love story.