Shalene and Josh Picked Us!
Shalene and Josh Picked Us!
Posted on Thursday, January 7th, 2016 at 1:53 pm by Administrator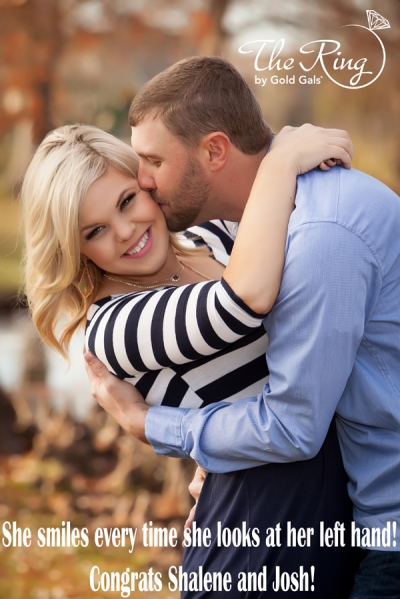 Shalene met Josh through mutual friends and in just a few months they'll be getting married in New Orleans! Recently they came into our store to look at rings and picked us to help them create her perfect engagement ring! We knew it would turn out beautiful and we were thrilled to get her feedback on the process.
She told us she wanted something simple and traditional. She knew that she wanted a round center and a ring with double side bands. In a note she sent us this week Shalene commented on our selection. She said it was amazing, the store had a beautiful setting and it was a very relaxing shopping experience. For them, the price was unbeatable and she's told us many times she is extremely happy with Josh's purchase.
We adore our client love letters and would love to hear (and share) your story too! Shalene said our staff was patient and accommodating with an atmosphere that made it easy to browse for the ring of her dreams. We love helping customers find their perfect engagement ring and we enjoyed answering every question they had throughout the process! Customer service is always our #1 so we're glad they felt our commitment! We think her ring turned out to be quite stunning! We'd love to help you find your ring this year, 2016 is off to a great start!
Congrats Shalene and Josh!