Posted on Sunday, July 23rd, 2017 at 1:00 pm by Shannon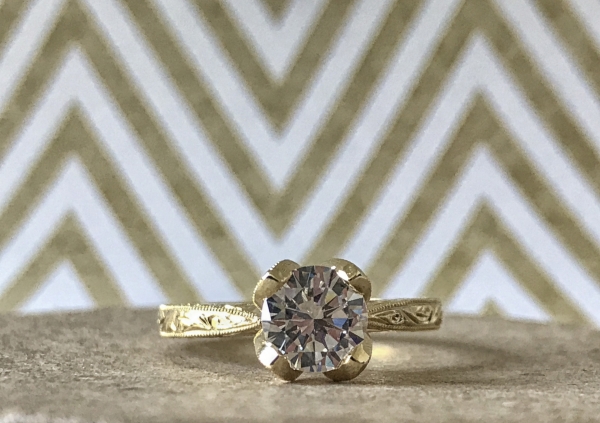 Rings find their perfect match in our collection of timeless engagement ring and wedding ring sets. This is Sophia.
Sophia is never afraid to voice her opinion, and people listen when she talks. She's determined, assertive and knows exactly what she wants. Sophia never shies away from a challenge and her attention to detail allows her to succeed at anything she sets her mind to. She believes that the world is a truly beautiful novel that she's allowed to interpret in her own majestic way.
This floral inspired diamond solitaire engagement ring is perfect for Sophia: she will be drawn to the intricate detailing along the band and find meaning in the blooming tulip design. When paired with this open space, double wrap diamond wedding band it's a match made in heaven. Visit The Ring Austin today and meet Sophia for yourself.