Posted on Monday, July 10th, 2017 at 12:54 pm by Shannon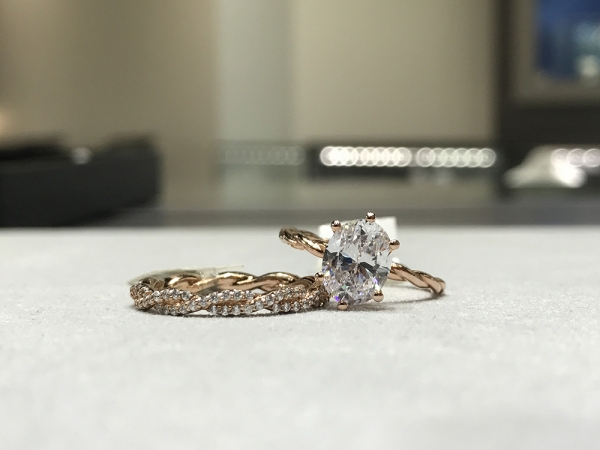 Rings find their perfect match in our collection of timeless engagement ring and wedding ring sets. This is Ava.
Ava stays in the present. She is eclectic and distinct without being high maintenance. She's a little quirky and always stands out from the crowd. Ava is adventurous, yet sophisticated. She is fearless and determined.
This twisted shank, six prong, oval cut diamond engagement ring highlights the best parts of Ava's personality: it's simply stunning without being over the top. When paired with this infinity, twisted diamond wedding band, the result is something unique and truly beautiful. Visit The Ring Austin to meet Ava today.