If you can dream it, you can design it!
If you can dream it, you can design it!
Posted on Wednesday, April 12th, 2017 at 3:02 pm by Shannon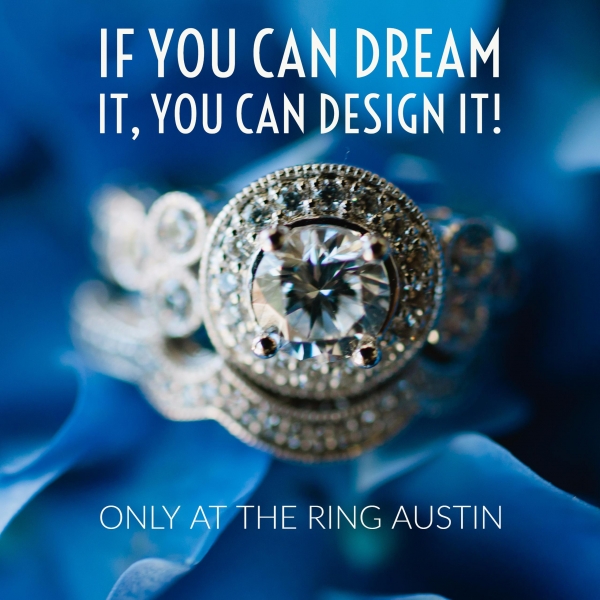 The perfect ring is the one you design yourself. Choose your setting, select your diamond and see a 3D rendering online right from the comfort of your own home!
When a woman tells a friend she's engaged, the first reaction is "let me see your ring!" Your relationship has a story and your ring should too! Before you drive all over town to look at cookie-cutter engagement rings try designing your very own engagement ring using our state of the art design software.
Not convinced? Here are just a few more reasons to design your own engagement ring:
1. It's Fun And Affordable
When you design your own ring you can get everything you want and nothing you don't. This also means you can customize your ring to fit your budget and won't have to deal with high-pressure sales tactics that most jewelry stores will put you through when shopping for an engagement ring.
2. It's Unique
Once you have designed the engagement ring that is perfect for you, we will create that ring from scratch. That means that nobody will ever have worn, tried on or even thought about purchasing your ring before. Your engagement ring will truly be as unique as you are!
3. It's Totally Worth It
Most people spend an average of four months shopping for the perfect ring! That's four months of visiting jewelry stores, dealing with sales people and looking at many not-so-perfect rings. Here at The Ring Austin, our goal is to make the engagement ring process as fun and easy as possible. Whether you shop in store and view any one of the thousands of engagement rings we have on display or you design your own online we guarantee you'll have a much better experience!
Ready to get started? Click here to start designing your own engagement ring in just three simple steps!