Buying and Selling Gold
Gold Buying Guide
We specialize in getting you the most money for your unwanted, broken, or outdated gold and silver jewelry. At The Ring, we take the time to educate our customers through our personal approach to buying your jewelry and other precious metals. Contact The Ring or watch our video to learn how you can sell your precious metals.
The price of gold changes every minute. Within the last few years, the price of gold has risen astronomically compared to historical data. For years, gold held a steady around $400 per ounce, but today, it's well over $1,000 per ounce!
The chart below reflects the live price of gold at this very minute.

Please refresh the page to update the live price of gold in real time.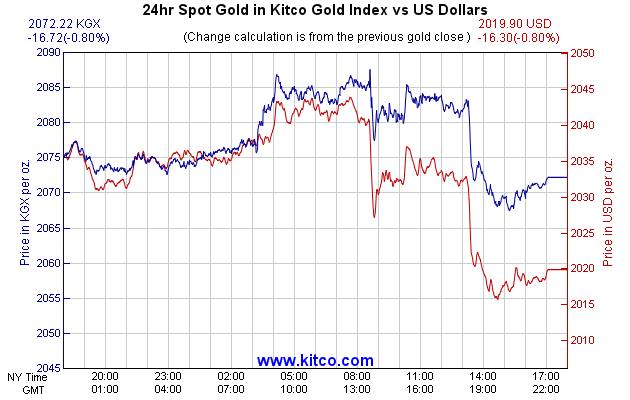 Source:www.kitco.com