June is Pearl Month!
June is Pearl Month!
Posted on Saturday, June 10th, 2017 at 8:24 am by Shannon
June is Pearl Month, and for those people you know with birthday celebrations in June, what better time to treat that special someone to an item of exquisite pearl jewelry containing their birthstone?
Pearl is the traditional birthstone for the month of June – symbolizing peace, nobility and beauty. Here's a fun little pearl tidbit – every single pearl is unique (no two pearls are alike). This gem from the sea is also believed to bring happiness and good luck to the wearer, making it a perfect gift for everyone, especially for people with birthdays in June.
Searching for the perfect pearls? Click to shop our pearl bracelets, earrings, necklaces and rings today or take a look at a few of our staff favorites!
1. Honora Pear Bracelets
Pearl bracelets convey luxury and timeless elegance which is why this set of three freshwater pearl and crystal bracelets are one of our favorite picks! Not to mention they are fun gifts for any occasion. If you are looking for a birthday or bridal gift these may be the perfect choice.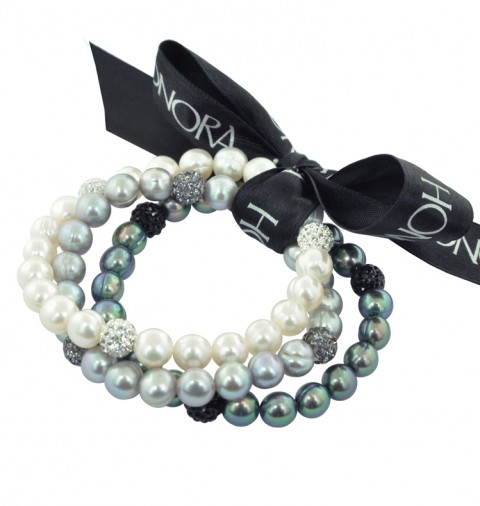 2. Freshwater Pearl Necklace
Just as you need the wardrobe staples, you also need jewelry essentials and a classic pearl necklace is one of them! We have many freshwater cultured pearl necklaces to choose from but we think this 60" white pearl necklace is absolutely stunning!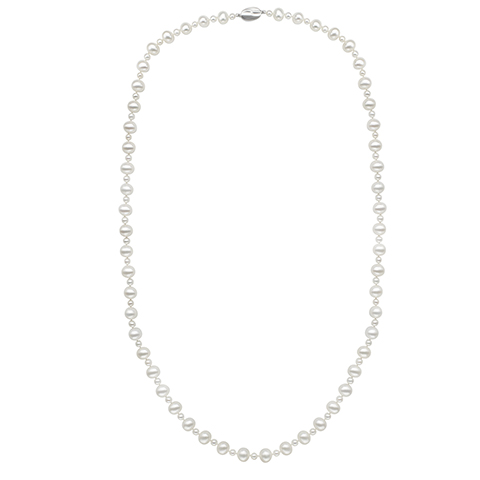 3. Pearl Earrings
Simple, yet elegant, these freshwater cultured pearl earrings are a top pick not just because they are affordable, but because they are so versatile. Pair with a little black dress for a night out or wear with a t-shirt and jeans for a relaxed (but fun!) look!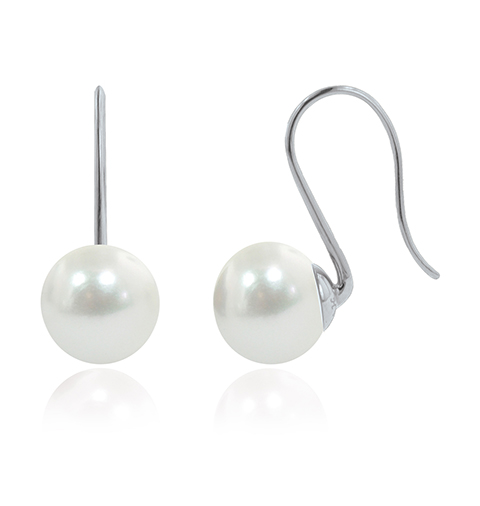 Searching for the perfect pearls? Visit us in store or shop our pearl bracelets, earrings, necklaces online today!