The Ring Austin Ranked As One Of The Top J...
The Ring Austin Ranked As One Of The Top Jewelers In Austin!
Posted on Saturday, June 17th, 2017 at 8:12 am by Shannon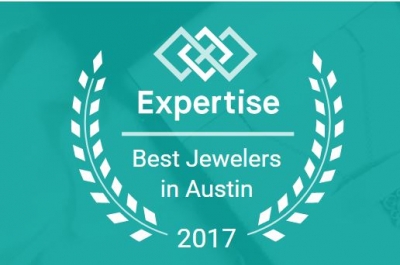 Local Austin jewelry stores were graded in over 25 areas by Expertise to find the best jewelers in Austin and The Ring made the cut!
At The Ring Austin we do things a little bit different. In fact, we're sort of like a jewelry store – just better. Our goal is to make your engagement ring or jewelry buying experience less stressful and way more fun. That's why when we received news that we made it on the top 20 list as one of the best jewelers in Austin we couldn't be more thrilled!
Expertise looked at 185 local Austin jewelers and scored them on more than 25 variables across five categories to find the top 20 best places to shop – and The Ring Austin made the cut! Included in the selection criteria were reputation, credibility, experience, availability and professionalism. So, if you're shopping for an engagement ring, wedding band or fine fashion jewelry there's no better place to go than The Ring Austin. But don't just take our word for it, click here to see our review on Expertise and see what others are saying!