Exclusive Hand-Grown Diamond Showing!
Exclusive Hand-Grown Diamond Showing!
Posted on Tuesday, May 16th, 2017 at 9:41 am by Shannon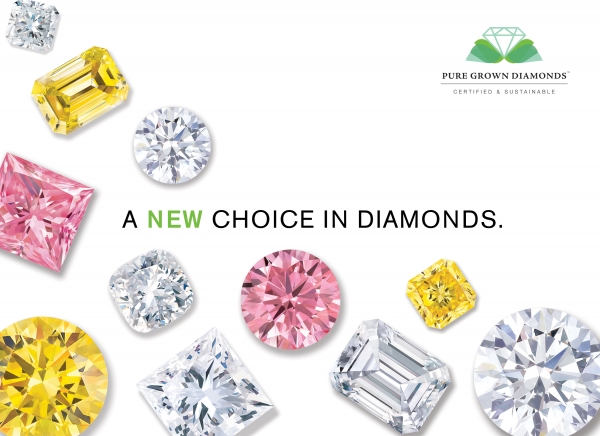 Visit The Ring Austin on Saturday, May 27th be entered to win a 1 carat Pure Grown Diamond valued at $3,500!
It's been said that diamonds are a girl's best friend, but the sparkly rocks we carry at The Ring Austin are also Mother Earth's best friend because they are environmentally friendly! That's why we are so proud to carry Pure Grown Diamonds – a new choice when shopping for an engagement ring or wedding band.
Pure Grown Diamonds are identical to mined diamonds sharing the same physical, chemical and optical properties as their natural counterparts, but cost 20-40% less. The only difference between a Pure Grown Diamond and a mined diamond is origin: Pure Grown Diamonds are made in a lab and mined diamonds are pulled from below the Earth's surface.
Win A Pure Grown Diamond!
Join us on Saturday, May 27th for an exclusive showing of our selection of hand-grown diamonds! We will have nearly 100 on hand and we are giving away a stunning one carat hand-grown diamond valued at $3,500 to one lucky person who stops by! No purchase is necessary - simply stop by anytime on Saturday, May 27th and be automatically entered to win. If you don't win, you'll know where to get a bigger, brighter, more earth conscious diamond for less.
Planning on joining us? RSVP on Facebook and spread the word!
Why Choose A Pure Grown Diamond?
There are many reasons to consider a grown diamond as an alternative to mined diamonds. Hand-grown diamonds are real, have less impact, cost less and are simply gorgeous. Grown diamonds are manufactured in an advanced facility using modest amounts of energy. Compared to mining diamonds, this growing process has very little direct impact on the environment. Grown diamonds are a responsible choice for environmentally conscious consumers. A Pure Grown Diamond is classified as type IIa which is considered to be the purest form of diamond known to man.